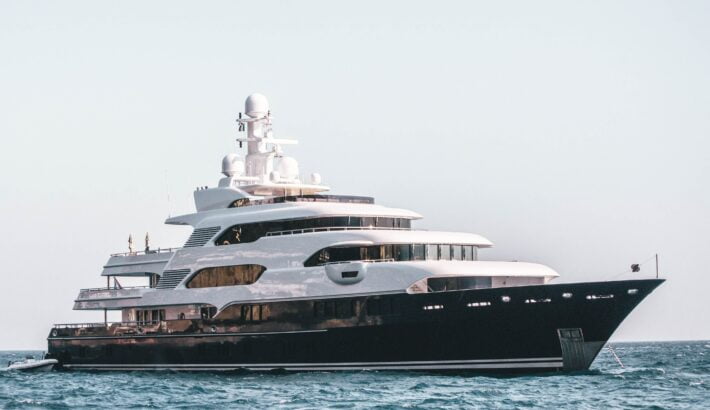 It can be a daunting task to decide whether to further your studies at a university, get a job or take a gap year directly after high school. However, rest assured that you are not the only person who is struggling to decide on what to do. Many teenagers go through the same confusion as they near the end of their matric year.
If you opt not to take the university route, that still leaves you with a variety of non-traditional options for your gap year. Many people opt to push their plans of going to Uni back a year to work, travel, or take courses in a field they enjoy. One popular option tends to be working on superyachts. As a deckhand, steward, stewardess, instructor on a superyacht, you will be paid to work hard and explore the globe, seeing exotic places while acquiring amazing life, work, and social experiences. Finding your first job and its challenges must be considered before you think of heading in this direction as a gap year. Contact us for a chat.
Benefits of a gap year
Maybe the idea of taking a gap year frightens you. Perhaps you believe that you will lose the momentum and determination you have built by not going straight into Uni after High School. However, a study was done by Harvard, which indicates the opposite. According to Harvard's research, students who take a gap year before Uni have a more significant academic career and are less likely to experience burnout.
Activities undertaken during a gap year can differ from person to person. They may take a gap year while doing structured activities tailored to achieving their lifelong dreams and ambitions or even unstructured and tailored to personal pursuits. It is possible to take a year, travel, get a qualification, and turn it into a full-time career in a few cases.
Sounds intriguing, right; well, this is where a non-traditional career path comes in handy— SYSA's primary focus is career progression within the superyacht industry and superyacht training, you couldn't be in better hands.
Working on a superyacht
Working on a superyacht allows you to travel and experience things that no other profession can. On a Superyacht, there is no such thing as a 9 to 5; there is always something to do, and you will spend most of your time outside in the sun.
Almost all large boats are based in the sunnier parts of the world; generally, yachts spend the summer in the Mediterranean before "wintering" in the Caribbean or the United States. It implies that your workplace will constantly be on the go.
What are the first steps to take?
Are you considering a steward/ess position? Background training and experience in any branch of the hospitality industry is instrumental but not required for a job as a steward or stewardess. Click here for more information about this.
Suppose you are interested in the first steps toward starting your career on a superyacht. In that case, It's essential to invest in specialised training, such as our Standard Courses, to properly equip you for a life and career at sea. Besides completing yacht and Offshore courses and training, you will need basic STCW Training, the minimum legal qualifications required to work on any commercial vessel at sea. STCW sets qualification standards for masters, officers and personnel on seagoing merchant ships and anyone working offshore or onboard any yacht in the maritime industry.
We've put together a detailed blog covering all you need to know here.
Career Aboard a Superyacht
Superyachts are large, usually luxury private yachts, owned by some of the wealthiest people in the world. These superyachts require many capable and trained Deckhands, Stewards/Stewardesses, a Captain/Skipper, and other people to run smoothly.
Working aboard one of these is both an adventure and a fulfilling career that is also well paid. SYSA provides the training needed to handle a job aboard a superyacht. Working on a superyacht means that you will be away from home for an extended period. However, you will gain many experiences, meet some great new people and make some extra cash.
Ultimately the skills gained during working on superyachts will come in handy whether or not you decide to go to Uni after your gap year. The leadership, communication and problem-solving skills are invaluable to all your future employers.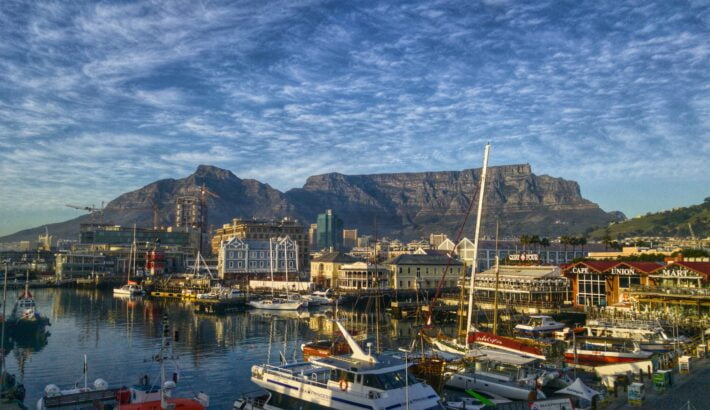 In recent years, Cape Town has become a prime destination for superyacht training, with many locals and internationals qualifying and going on to work onboard superyachts all over the world. Cape Town has also gained popularity as a port, making it the ideal backdrop to give prospective deckhands and stewards training that meets the standards of excellence expected in the superyacht industry. 
Locally, the number of superyachts and cruise ships arriving at the V&A Waterfront is rapidly increasing, as is the need for appropriately educated local employees to work on them. A well-trained crew capable of providing a high level of luxury to visitors is necessary. On the other hand, South Africa is a crucial crew/staff feeder to superyachts in America and Europe.
Whether you're a South African looking to work on superyachts locally or abroad or aren't from SA and are looking for the perfect place to get your super yachting qualifications, Cape Town has something for everyone.
Cape Town as a superyacht training destination
Any boat is a highly disciplined environment, but the standards onboard a superyacht are unsurpassed. To guarantee the safety of everyone on board, new crew members must complete extensive training and be prepared to face the rigours of working on a yacht.
Superyacht training schools in Cape Town like SYSA offer the STCW certification, which is the minimum legal requirement to work on any commercial vessel at sea. This international standard is highly upheld, ensuring that you're fully equipped for life onboard.
Other than the highest quality training, you can also turn travelling to Cape Town into a holiday. Cape Town has balmy, warm summers and mild winters. A wide array of restaurants, coffee shops and bars, entertainment and natural attractions ensure that you'll enjoy every moment when you're not training (And we'll do our best to make sure you enjoy every moment of training, too!).
If you're not a local and looking at travelling to South Africa for superyacht training, even better. The best part for you is that travelling into Cape Town, completing the required training, and taking a vacation at the same time costs approximately the same as remaining at home and doing classes in your own country.
Things to do in Cape Town (When you're taking a break from superyacht training)
Trek through Table Mountain National Park
Visit Boulders Beach and play with the penguins
Walk the colourful streets of Bo-Kaap
Hike Lion's Head
Visit Cape of Good Hope
Shop at V&A Waterfront
Take a day trip to the Winelands
Picnic in Kirstenbosch Botanical Gardens
Explore Simon's Town
Go sight-seeing on the big red bus
Cape Town as a super yachting destination
Coastal communities all around the globe strive to lure superyachts because they support tourism and local businesses with operational and recreational expenditure while also creating a sought-after sight in the harbour. Cape Town is also home to over 70% of the country's boat-building industry, which keeps the technical capabilities needed to service all types of ocean-going vessels afloat and drives the industry's high standards of excellence.
Cape Town is well located to accommodate superyacht cruises. The global trend towards larger superyachts also worked in Cape Town's favour, as bigger yachts are better suited to local sea conditions. Cape Town is centrally located between South America and New Zealand, and we are closer to European markets than they are.
Cape Town is especially appealing because of its strong infrastructure, including roads and airports, as well as availability to vessel repair professionals and fuel and food providers. Through skill development, the super yachting industry also has a huge potential to promote rapid economic growth, job creation, and economic inclusion.
Overall there is a big push to market Cape Town as a superyacht hotspot. The city is already a frequent port of call for many of the world's most prestigious boats, as well as a staging point for luxury yachts manufactured in South Africa and exported elsewhere. Cape Town's luxury catamaran sector is already the world's second-biggest, with a rich history of boatbuilding and sailing skills, with the super yachting industry not lagging far behind.
There's no doubt that Cape Town is the ideal destination for superyacht training. If you're looking for premium superyacht training, career progression in the industry and mentorship by highly experienced instructors, choose SYSA.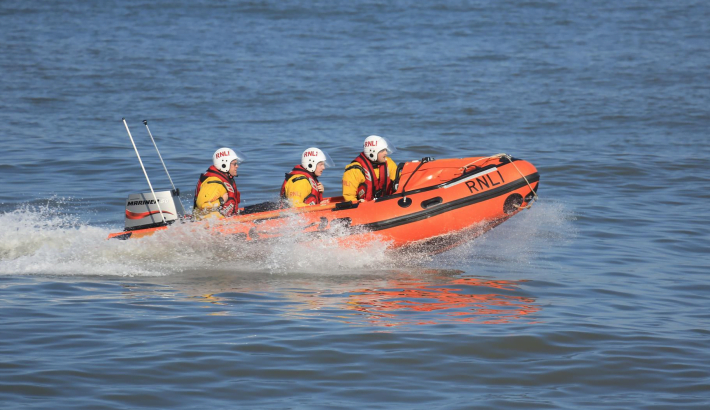 Have you always dreamt of an exciting career in yachting? If the idea of jetting off to exciting destinations on a fabulous yacht all the while earning your keep with a hard day's work sounds promising, look no further than a career out at sea. Many people seem to love the idea of the superyacht industry but often don't know how to get started.  If you're planning on making a career out of yachting, you'll need to complete your STCW training. We'll take you through everything you need to know about the international convention on Standards of Training, Certification, and Watch Keeping for Seafarers (STCW) and why it's essential for the prospective crew.
What is STCW Training?
STCW basic training is the minimum legal qualifications required to work on any commercial vessel at sea. STCW sets qualification standards for masters, officers and personnel on seagoing merchant ships and anyone working offshore or onboard any yacht in the maritime industry. Usually, a copy of the STCW convention is kept onboard all sea-going merchant ships.
The STCW convention document consists of three sections:
The Articles – outline the legal responsibilities a party has to meet.
The Annex – gives technical details on how the legal responsibilities referred to in the articles should be met.
The STCW Code – provides in more depth the technical details contained in the annex. It consists of two parts; part A (the required standards of training, certification, and watch-keeping) and part B (the recommended guidelines- which is not compulsory – on training, certification, and watch-keeping).
The STCW was created in 1978 at the International Maritime Organisation in London and was put into practice in 1984; thereafter, it was amended in 2010 at the Diplomatic Conference in the Philippines.
STCW Basic Safety Training
STCW Basic Safety Training is a requirement for all seafarers who are working onboard commercial vessels or superyachts. At Super Yachting South Africa, the STCW 2010 course lasts 11 days and includes the following course modules:
Marine Fire Fighting
Personal Survival Techniques (PST)
Personal Safety and Social Responsibility (PSSR)
Proficiency in Dedicated Security Duties (PDSD)
Elementary Maritime First Aid
The STCW certification is valid for 5 years from completion of the course and equips you with everything you need to know to start your career onboard commercial ships, cruise ships, or superyachts.
Why is an STCW certification necessary?
The STCW certification was created to promote the safety of life, property at sea and to protect the marine environment. It ensures that the crew is qualified and fit for duties out at sea while also providing the crew with internationally accepted standards of training and certification of seafarers. The STCW Basic Safety certificates are compulsory for all professional seafarers. The level of certification and training needed is based on the type of vessel you serve and the capacity to which you serve on said vessel.
How to get started?
Beginning your seaward journey is quite simple, and you can get started by booking a course with Super Yachting South Africa (SYSA). Besides the STCW training course, which was amended in 2010, there are also various courses tailored entirely to the particular sea vessel upon which you may serve upon during your seafaring career.
Pursuing a career aboard a superyacht is an opportunity unlike any other. While it requires hard work and dedication, it can be an incredibly fulfilling experience that greatly enriches your life and gives you memories for years to come. Do something your future self will thank you for. Book your STCW course with SYSA today.