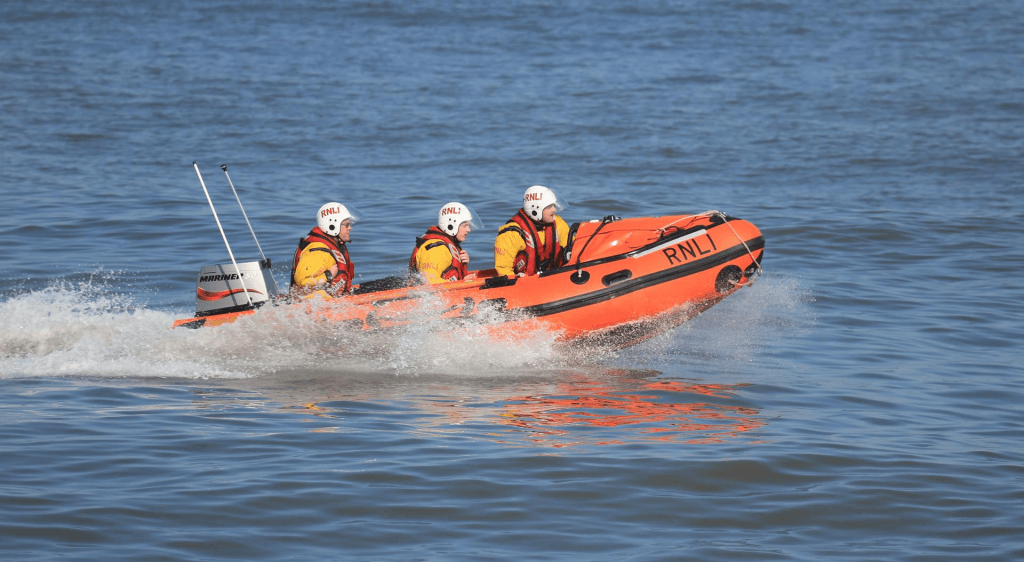 The STCW ​(​Standards of Training, Certification and Watchkeeping for Seafarers) ​is essential and compulsory for those working offshore or on board any yacht in the industry.
Price: 

R8750

Duration: 

11 days
The course modules are:
Marine Fire Fighting
Personal Survival Techniques (PST)
Personal Safety and Social Responsibility (PSSR)
Proficiency in Dedicated Security Duties (PDSD)
Elementary Maritime First Aid.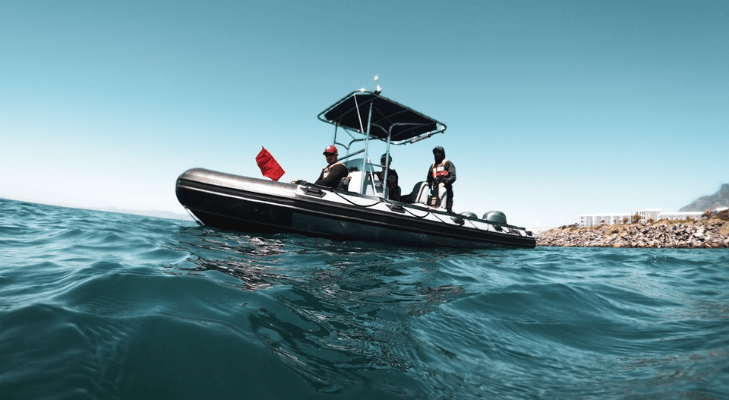 RYA Powerboat Level II (PB2)
This course is absolutely essential for all crew (Deckhands, Engineers, Steward/esses and Chefs). Superyacht guests are regularly ferried/tendered between the yachts and the shore. It is imperative that the crew hold this license for all tender driving duties required. We strive to keep the highest standard on this one.
Price: 

R4197.50

Duration: 

2 days
This course covers all aspects of powerboat driving.
Close quarters handling
Planing manoeuvres
Man overboard recovery
Anchoring
Collision regulations
Fuelling
Navigation and compass
Buoyage, etc.
On successful completion, the students are issued the RYA Power Boat Level II Certificate/License card.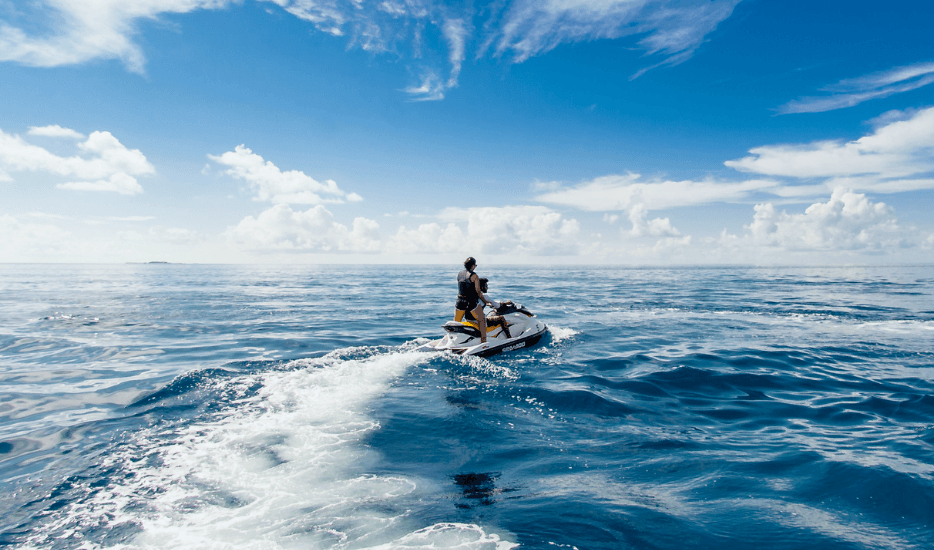 RYA Personal Watercraft Course (PWC/Jet Ski)
This Personal Watercraft Course licenses you to operate jet-skis globally. It also forms part of the steppingstone license towards your PW Instructor license. We are often tasked as deck crew, to entertain the yacht owners and their kids/guests on the PW's/jet-skis. A vital license to hold for your duties on board, as well as employment.
Price:

R2587.50

Duration: 

1 day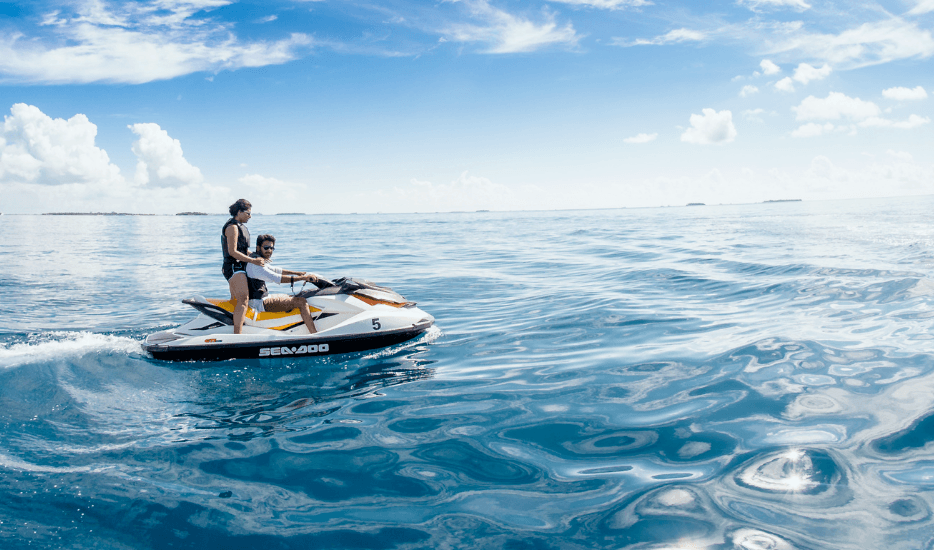 It is difficult to find a qualification more superyacht specific than the PW Instructors course. Here, crew will deliver a swift shortened course of basic instruction to guests on board, licensing them to legally operate jet-skis in the Mediterranean, USA, Bahamas, Carribean, etc.
Price:

R8550

Duration:

3 days
If guests are stopped nowadays and do not have the license they are fined. As a result the PW Instructor has become one of the most sought-after qualifications for crew and is a standout on a CV (as you will notice on job listings). It is important that crew have some form of prior experience on skis, please contact us to find out more.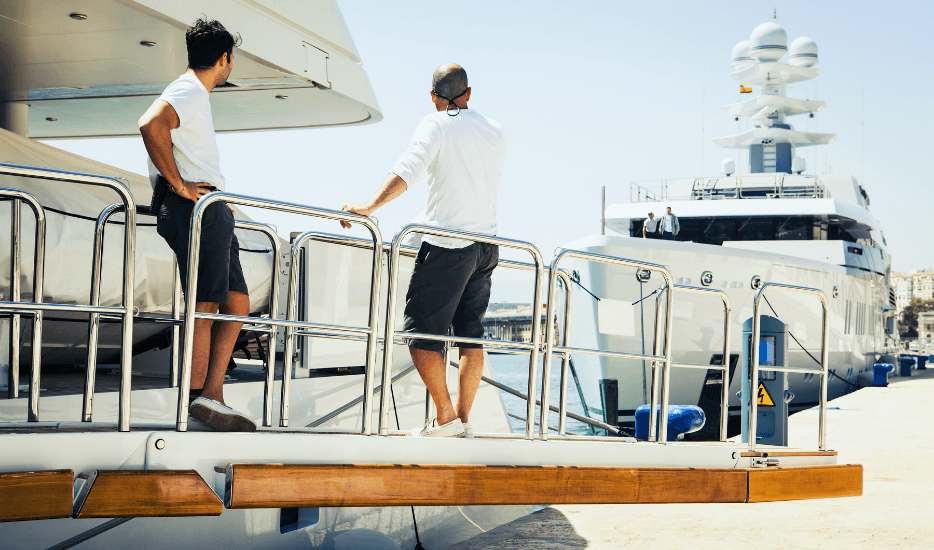 Our signature and extremely valuable training programme, includes all of the information on entering the industry. The list of what we cover in 3 days is extensive, however view our additional information below to see a few key topics.
Price: 

R5175
Duration:

3 

days
Career progression
Visas
CV's
Crew agencies
Deckhand duties and practical application of products and maintenance
Water sports
Varnishing and Paint work
Line handling, etc.
We run parts of the course on board Motor Yachts in the V&A marina to give crew their first hands on experience of learning on board multi million-rand vessels.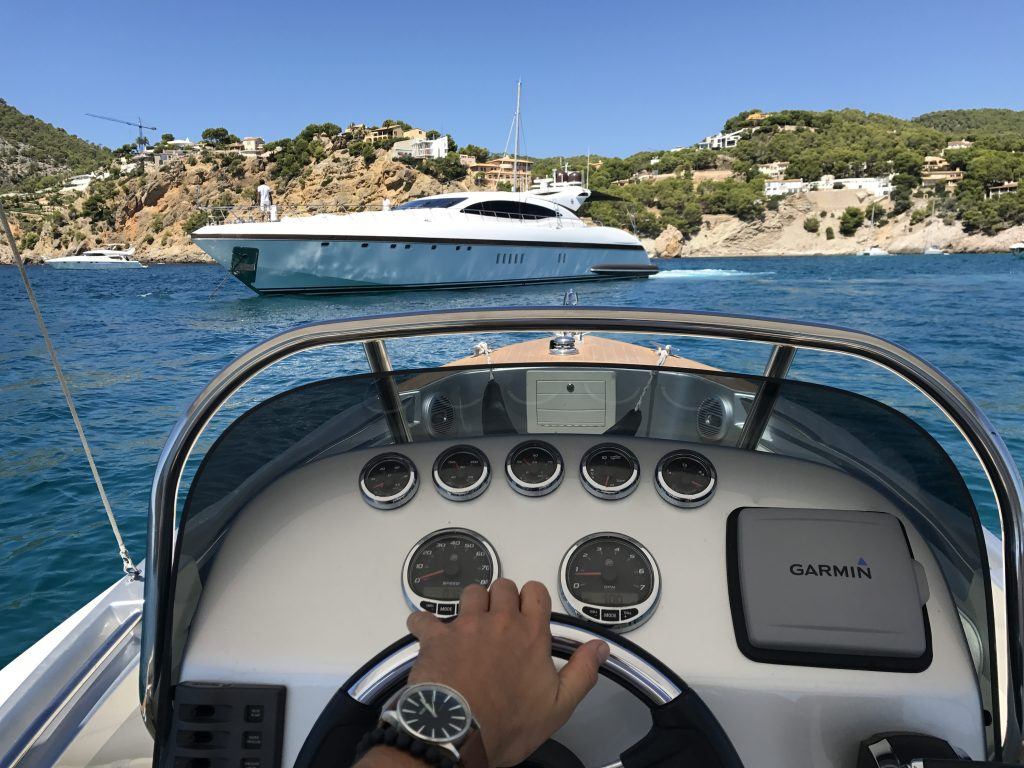 This new qualification was launched in 2015 at the Monaco Boat Show. This was brought about through a collective effort from the RYA and PYA (Professional Yachting Association), as there have been growing calls from within the superyacht industry to step up the skills of entry-level crew with regards to tender driving and safety, especially during ​night hours.
Price: 

R5635

Duration:

2 days
An extension to your Powerboat level II (PB2), adding an additional two days dedicated to the Tender Operator's course will produce an excellent, skilled and confident powerboat handler who is confident in night op's, navigation and advanced docking manoeuvres.
Note: You must already hold a ​RYA PB Level II ​certificate as well as ​VHF​ before you can complete this course.
Cape Town could not be a better training ground for this course with its city and Monaco-like setting and large city backscatter to get your navigation nice and strong. We also simulate
chartwork and familiarisation scenarios for Cannes-Antibes-Nice, Palma de Mallorca and Miami-Fort Lauderdale. A favourite between our senior/experienced instructors to teach and impart knowledge​.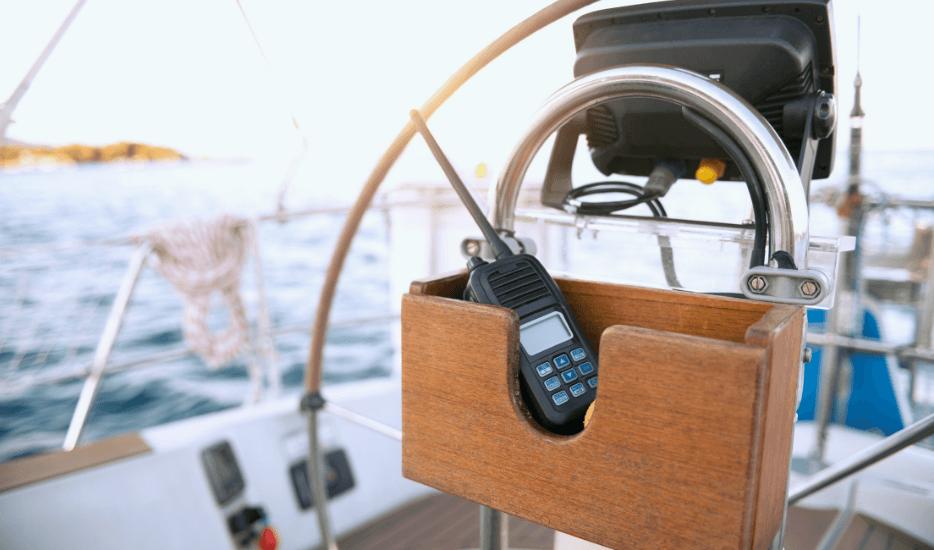 RYA VHF Radio (SRC – Short Range Certificate)
A Radio Operators License is a key qualification for professional communication between ships and ports/marinas. This is a theory and practical course about understanding communication at sea.
Price:

R1897.50

Duration:

1 day
Maritime laws
GMDSS (Global Maritime and Distress and Safety System)
Mayday,etc
Functionality and capability of VHF radio.
A strong attribute when assisting on bridge watch, and necessary for qualification progress. Please note an additional £60 fee paid directly to RYA.
Your duties as an assistant watchkeeper on the bridge mean you are there to assist the certified watchkeeper (OOW) to maintain a good lookout, identify targets (on radar) and transfer key information on vessel aspect (direction), size of vessel, speed, special conditions, course changes and ARPA.
Price:

R1897.50

Duration:

1 day
We provide crew with a solid navigational base for target tracking, position fixing and other lookout duties. Our simulators give "real-time" pressure and action to situations programmed in by the instructor. Career progression starts on the bridge.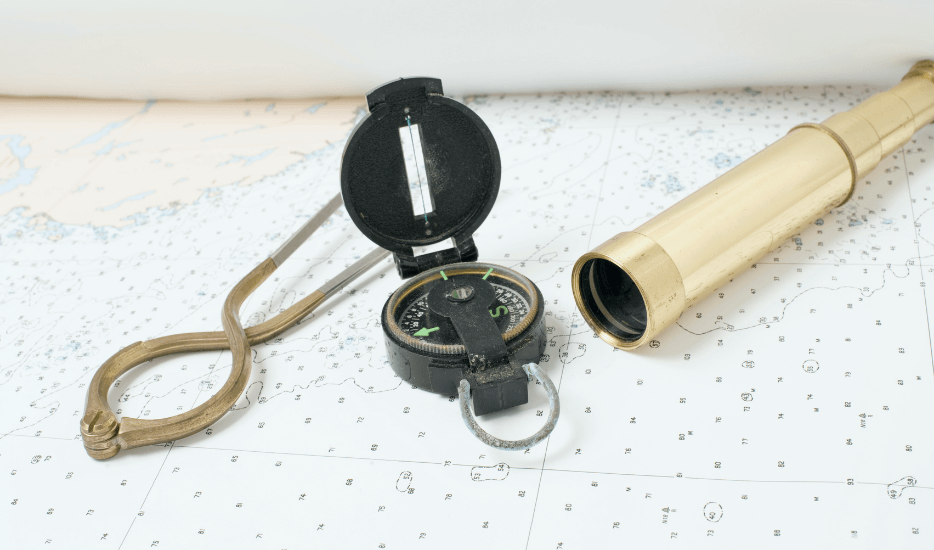 Advance your navigational theory and step towards your Yacht Master understanding where you solidify your drive to become a valuable crew member on the bridge by taking on responsibility for the absolute safety of all the guests and crew.
Price:

R7200

Duration:

5 days
Tidal heights and stream effect
Course to steer and Dead Reckoning
Electronic and traditional Nav
Chart work for passage planning
Watch keeping roles
Collision regulations
Buoyage, lights etc.
Meteorology
With the recent changes to the manning requirement on yachts, crew now have the opportunity to progress much faster on the qualification front. Getting this theory program done sooner will assist in applying navigation skills to make the step-up in qualification more fluid.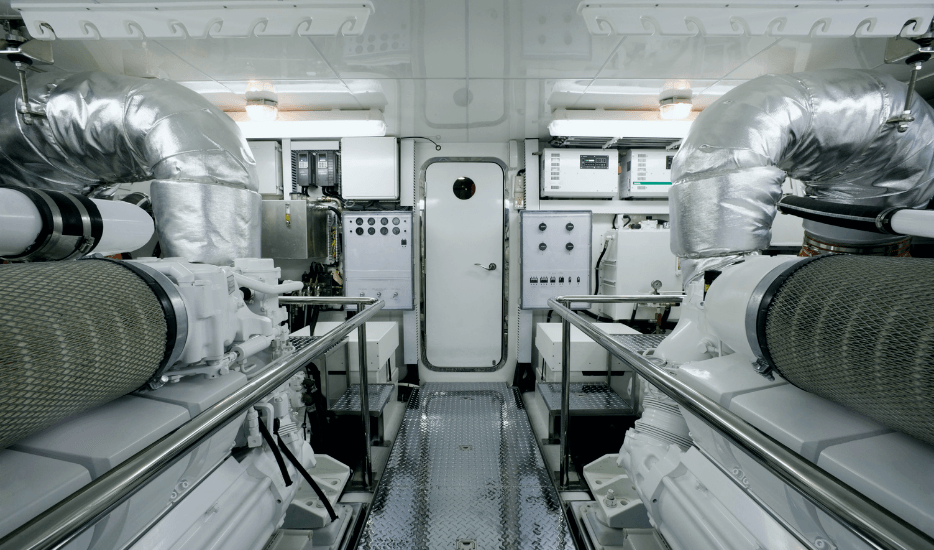 The more we are able to multitask on board, even as an entry-level crew member, the more valuable we become to a vessel. This is suggested for new crew looking to follow the engineering route onboard.
Price:

R1897.50

Duration:

1 day
With the RYA Diesel Engine Course, we not only follow the RYA's DEC syllabus, but we have also added troubleshooting and maintenance programmes for outboard engines.
Students will have a good understanding of how diesel engines operate, impressing the captain and crew, as well as leading up to progression courses, such as the 5 day MCA AEC 1 and AEC 2 (Approved Engine Course).
Enquire About Our Courses
Get in touch with our team to find out more about superyacht career training and what one needs to become a crew member on a superyacht.
*Please note that we respond within 24 hours.