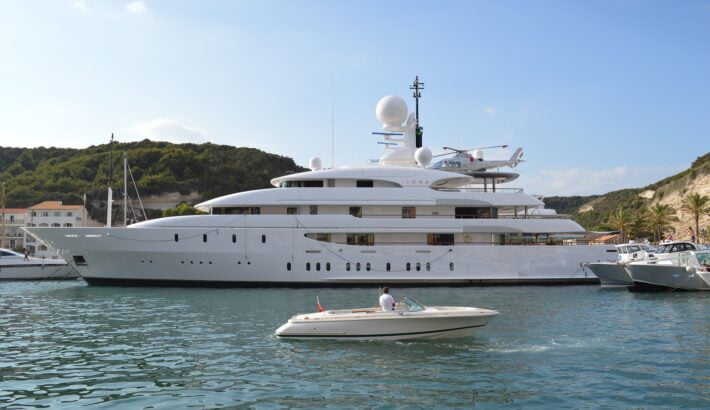 When you're in yacht charter mode, prepare yourself for a whirlwind. Charter season is a stressful, chaotic time of year, and the phrase "organised chaos" pretty well covers it up. Anything goes depending on the timetable of your boat and your position onboard. You may be working the morning shift, which means you are awake before the guests and anticipate their requirements before they ever enquire. You are with the guests during your shift and at their beck and call until you are done with work. Charters can have schedules, but they are rarely followed because everything depends on the guests' lifestyle. When on charter, you must be adaptable to change and always be on your A-game. Days are long and fast-paced but also exciting and fulfilling, so if you can keep it together and get through it, it'll all be worth it in the end.
Here are some DO's and DON'Ts to keep in mind when working onboard a superyacht charter.
Have a positive attitude
Your attitude no doubt shapes your experiences and that of those around you. If you're in a negative headspace, this can also impact the guests onboard that interact with you. Remember, it's about what you can give the boat, not what it can give you. Captains are searching for someone with a positive attitude and a huge smile! You must be a person who is not scared of hard work and is content to live away from home for extended periods. Be an open book and never stop learning, the industry is fast-paced and exciting, and by keeping an open mind and continuously learning about the industry, you'll never be bored.
Work as a team and build relationships with your fellow crew
Living and working with the same people in a small space may be difficult. However, if you know how to tackle the problem ahead of time, it'll be just another swell under the bridge for the boat crew. It doesn't take a brain surgeon to realise that a team can go a long way in working and living together with a bit of bonding. That is why it is critical to keep up with this topic. Being liked and forming friendships with every crew member may benefit you in your daily work-life on board and in ensuring your job's sustainability. Bonding over shared interests and hobbies rather than the job at hand can help relieve tension and bring some pleasure back into the workplace. Instead of simply working settings, crew meals and evenings out and day trips and other activities spent together may significantly assist speed this process ahead.
Put yourself in other people's shoes
While we recommend having an open mind and a go-getter mentality for this business, the hard labour, stress, and cramped quarters can often get the best of us. Sometimes people are simply having a terrible day, and other times you may discover those specific individuals have a nasty attitude. While you're attempting to preserve the peace, why don't you ask this person if anything is upsetting them? If there appears to be a reasonable cause, provide advice or simply lend an ear to help them vent. If all else fails, offer to continue cleaning the bathroom while taking in some fresh saltwater air to gain some perspective. You'll look like a rockstar, and you might as well have won all future battles against bad energy.
Take some me-time
This one may be essential to some more than others, but taking time for yourself while working on a boat may make a world of difference in any of the circumstances listed above. Recognise when you require some "me" time and don't hesitate to take advantage of it. If declining a group activity would result in a more positive attitude toward everyone in the long term, your coworkers will understand — as long as you bring it up in a non-judgmental manner.
Make sure you're prepared for anything in case of an emergency
From the get-go, make sure you're prepared for an emergency. It might seem unlikely when things are running smoothly, but as a yachtie, you don't just have your life in your hands – you have all the guest's lives in your hands as well. Because of all your training, you should be familiar with the safety precautions in place on all boats. If not, perhaps another exercise should be planned as soon as possible!
In the event of a boat evacuation/abandon ship, you should have the following items:
Dingy or life raft that can withstand the elements.
Everyone should have a personal flotation device (PFD) and, if you're in a chilly region, a dry suit.
Bottled water — enough to last several days for everyone on board
Good radio transmitters, EPIRBs (Emergency Position Indicating Radio Beacons), and SARTs (Search and Rescue Transponders) are all examples of good radio transmitters.
Enough anti-seasickness medicine for everyone
Kit for first aid
Maintain boundaries with guests
Just like in any other workplace there need to be boundaries. Sometimes you may be onboard for weeks on end with the same guests and it's inevitable that relationships form. However, the superyacht is a workplace like any other, and the same standards that doctors have to uphold with regards to relationships with patients should be practised. For the most part, it's safe to interact with guests platonically, but you also need to remember when to draw the line. Having romantic relations with guests/crew is not an option. Set boundaries and maintain those boundaries, and you shouldn't have a problem.
Don't do anything illegal
Onboard boats, there is zero tolerance for unlawful or criminal activity. Any such behaviour will result in the seizure of the boat and the loss of the license. Therefore the captain and fellow crew will report you to the authorities. In most nations, such behaviour is also punishable by imprisonment. Don't involve yourself in unlawful activities and risk losing your job or any chance of working in the industry.
Avoid taking matters into your own hands
Any concerns should be reported to your senior crew members since they are the only ones who have the power to resolve them. Avoid taking issues into your own hands, whether with fellow crew members or, especially, with a guest. Also, keep in mind the saying "The customer is always right." and remember that you're a representative of the yacht and uphold yourself in a manner that best represents your employer. If guests have a negative experience interacting with you, this could damper their experience onboard.
Don't violate the no-smoking policy
Smoking is forbidden on most yachts, although there may be designated smoking spaces on the deck. If you smoke, ensure your supervisors are aware of this from the start.
Working aboard a superyacht charter is unlike any other job, and you'll have more unique experiences than you ever imagined. Approach it with an open mind while being mindful of others, and you'll no doubt have an incredible experience onboard.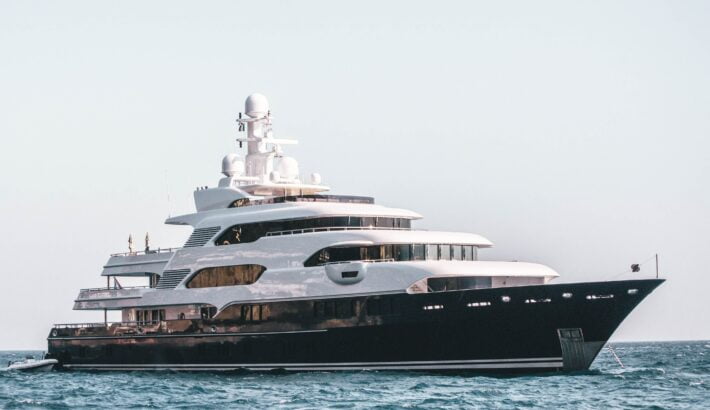 It can be a daunting task to decide whether to further your studies at a university, get a job or take a gap year directly after high school. However, rest assured that you are not the only person who is struggling to decide on what to do. Many teenagers go through the same confusion as they near the end of their matric year.
If you opt not to take the university route, that still leaves you with a variety of non-traditional options for your gap year. Many people opt to push their plans of going to Uni back a year to work, travel, or take courses in a field they enjoy. One popular option tends to be working on superyachts. As a deckhand, steward, stewardess, instructor on a superyacht, you will be paid to work hard and explore the globe, seeing exotic places while acquiring amazing life, work, and social experiences. Finding your first job and its challenges must be considered before you think of heading in this direction as a gap year. Contact us for a chat.
Benefits of a gap year
Maybe the idea of taking a gap year frightens you. Perhaps you believe that you will lose the momentum and determination you have built by not going straight into Uni after High School. However, a study was done by Harvard, which indicates the opposite. According to Harvard's research, students who take a gap year before Uni have a more significant academic career and are less likely to experience burnout.
Activities undertaken during a gap year can differ from person to person. They may take a gap year while doing structured activities tailored to achieving their lifelong dreams and ambitions or even unstructured and tailored to personal pursuits. It is possible to take a year, travel, get a qualification, and turn it into a full-time career in a few cases.
Sounds intriguing, right; well, this is where a non-traditional career path comes in handy— SYSA's primary focus is career progression within the superyacht industry and superyacht training, you couldn't be in better hands.
Working on a superyacht
Working on a superyacht allows you to travel and experience things that no other profession can. On a Superyacht, there is no such thing as a 9 to 5; there is always something to do, and you will spend most of your time outside in the sun.
Almost all large boats are based in the sunnier parts of the world; generally, yachts spend the summer in the Mediterranean before "wintering" in the Caribbean or the United States. It implies that your workplace will constantly be on the go.
What are the first steps to take?
Are you considering a steward/ess position? Background training and experience in any branch of the hospitality industry is instrumental but not required for a job as a steward or stewardess. Click here for more information about this.
Suppose you are interested in the first steps toward starting your career on a superyacht. In that case, It's essential to invest in specialised training, such as our Standard Courses, to properly equip you for a life and career at sea. Besides completing yacht and Offshore courses and training, you will need basic STCW Training, the minimum legal qualifications required to work on any commercial vessel at sea. STCW sets qualification standards for masters, officers and personnel on seagoing merchant ships and anyone working offshore or onboard any yacht in the maritime industry.
We've put together a detailed blog covering all you need to know here.
Career Aboard a Superyacht
Superyachts are large, usually luxury private yachts, owned by some of the wealthiest people in the world. These superyachts require many capable and trained Deckhands, Stewards/Stewardesses, a Captain/Skipper, and other people to run smoothly.
Working aboard one of these is both an adventure and a fulfilling career that is also well paid. SYSA provides the training needed to handle a job aboard a superyacht. Working on a superyacht means that you will be away from home for an extended period. However, you will gain many experiences, meet some great new people and make some extra cash.
Ultimately the skills gained during working on superyachts will come in handy whether or not you decide to go to Uni after your gap year. The leadership, communication and problem-solving skills are invaluable to all your future employers.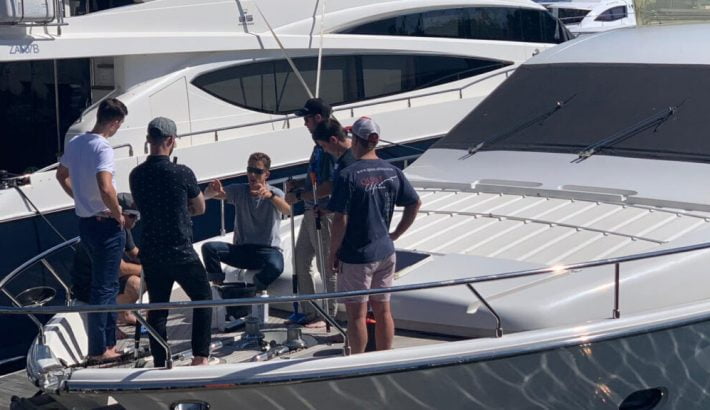 Up until 2019, the super yachting business was growing from strength to strength with no end in sight, then 2020 and the pandemic hit. Like almost every other industry, the yachting industry was dealt a major blow. The COVID-19 pandemic and the ensuing lockdowns and new regulations basically shut down the travel industry, not to mention how it has affected the global economy since.
This has left those wanting to pursue a career in super yachting at a loss as to where to go or what to do now. We discuss some of the harsh realities of the impact of the pandemic on the industry, as well as how best to use your time right now.
The reality of super yachting during a pandemic
At the start of the pandemic, there was this huge unknown. As lockdowns were implemented like the Mexican Wave across the globe it became increasingly difficult to move and place crew members, processes like booking flights, attaining correct documentation and visas for joining and disembarking crew members in each port was hindered by national border closures and airports. Some crew members had to remain at home for extended periods of time before they could go back to their contracts, others had to remain on board for between 6 and 11 months until airports and repatriation were allowed by certain governments.
It was a complicated time, and as 2020 progressed, it didn't get any easier. April normally signalled the start of the yachting season and yachting crew would begin their hunt for work. However, with no vaccine in sight and the crippled economy, yacht owners were being more cautious than ever about new hires or were running on a skeleton crew. Recruitment took a dive.
However, 2021 brings with it more hope as vaccine roll-outs begin. While it is still difficult to predict the future of the industry we can already see that more countries are opening up their borders for travel. The vaccination programs being implemented everywhere could start a trickle of new business for the industry.
Many hopeful superyacht crew members are wondering what to do right now that could help further their career or bolster their chances at landing a job as recruitment picks up. We've got some suggestions.
Use this time effectively, upskill yourself.
Now is the ideal time to reinvest in yourself. Take the time to improve your CV; learn new skills and do courses that will build valuable skills that no employer can resist. When the job opportunities start to roll in again, you will be ready and highly qualified to apply and even have a better chance at landing a position.
We have a list of superyacht courses for crew members that we offer, which include:
If you'd like to get in touch with our team to find out more about superyacht career training and what one needs to become a crew member on a superyacht, we can certainly help you.
Possible changes to the industry
The future of yacht charter is most definitely going to look different post-pandemic, and it is difficult to predict exactly how but we have observed certain changes already in effect.
Higher need for refundable bookings and added clauses in contracts
Stricter tests for captains and crew to ensure they are COVID-19 free
Should see an increase in private charters once things are back to normal (people opting for private yacht charters over ocean liners due to health concerns)
Future job security for superyacht crews
The reality is that currently a lot of positions have been put on hold, with yachts operating on skeleton crew only. However, this will be temporary and the vaccine roll-out brings with it the hope of a renewal of interest in nautical travel for leisure. The availability of the rapid tests also means that international travel is expedited in most cases without the need for longer quarantine times – which is a win for both travellers and crew members.
Many yacht owners are restricting recruitment to only candidates based in the same country, making it easier to join the crew with no travel restrictions or quarantine periods. This too will be temporary because crews look for diversity and high quality in new recruits – and the bigger the pool the higher the likelihood of fulfilling this.
Looking forward, we are hopeful that things will turn around and that the yacht crew job market will make a full recovery. We just urge students to use this time as best as they can to prepare for when it does.