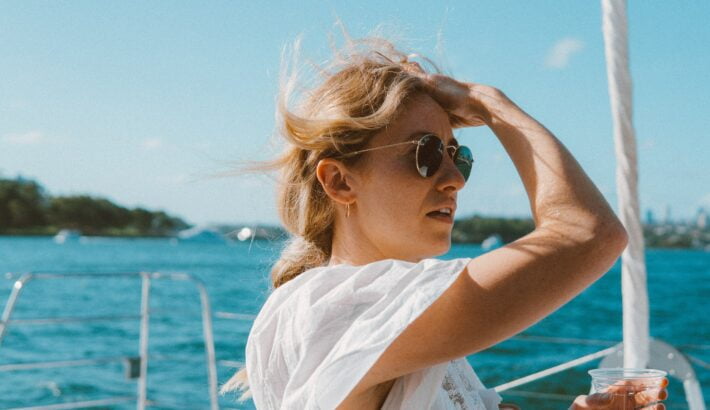 Your marketing brochure is your yacht crew CV. It's the door to your future and serves as a shop window for potential employers to see what skills you have to offer.
Your CV is a concise summary of who you are, your qualifications, work experience, and leisure activities. While reading your CV, the reader will build an opinion of you, so you must put effort into creating a great CV.
Your CV should not be longer than two pages. Crew agents, Captains, First Officers, and Chief Stew have a lot of CVs to look through, so if it's too long, they'll quit reading. It's a sales pamphlet, not an essay; therefore, the CV must make a solid first impression. You're attempting to emphasise the most critical topics, such as the type of job you want, your significant talents and qualifications, and why you want to work in the yachting sector.
A poor first impression is created by a poorly written CV, contains spelling errors, and is difficult to understand. After all, would you commit your prized superyacht to someone who didn't even bother to spell check their resume? Take a look at what potential employers look for in a CV to increase your chances of success.
What to include in a yachting CV?
These are the seven essential areas you should think about when preparing a CV:
Personal information and a photo
Qualifications
Work/Yachting experience
Hobbies and interests
References
Personal Information
Keep in mind that initial impressions are crucial. Make your CV easy to read and avoid using unusual fonts that may be tough to understand. Remember that less is more, so leave plenty of white space. Make headlines stand out by underlining them and making your contact information easy to find. All of these contribute to the smooth flow of your CV.
A yachting CV should never exceed two pages, even for the most experienced yachties. Only include relevant work experience, beginning with your most recent employment and working backwards.
Professional Qualifications & Experience
If you already have yachting experience, make this part stand out by including start and end dates, the size and name of the vessels, your work title, and the specific nature of your responsibilities. If you have any yachting-related qualifications, list them first, followed by academic and other credentials.
When a captain looks over your crew CV, they'll want to check that you have the relevant work experience before considering you for the position. Include your job title, responsibilities, dates you worked in the position.
Use your yachting CV as an opportunity to highlight land-based experience for people trying to enter into the profession. Make sure to include any qualifications you have that make you a good fit for the job, whether they are yacht-related or not, so the skipper can get a better picture of you. Include your crew medical certificate and STCW Basic Safety Training information. Remember that no captain will even look at your yacht resume unless you have these two essential certificates, so make sure they're listed first and foremost.
Hobbies and interests
What do you like to do in your leisure time? This is likely the most crucial section. Yacht crew members are typically outgoing individuals who enjoy sports, travel, and adventure. You will fit in nicely if you share a passion for the outdoors. Perhaps you participate in sports, stay in shape, are an accomplished photographer, have completed a marathon, or simply enjoy travelling and learning about new cultures. All of them are important since they reveal your personality.
The Internet and Social Media
We all have an internet profile nowadays. The yachts interested in you will most likely look at your online presence. Make sure your Facebook profile corresponds to what you say in your CV. To avoid any awkward interactions during your interview, maximise your privacy settings!
Bonus Tip: Make sure to include references. As part of their registration procedure, almost all recruitment agencies now want a written reference from your previous employers.
Make your CV stand out by upskilling yourself with industry-relevant qualifications. Super Yachting South Africa (SYSA) is a fully accredited RYA (Royal Yachting Association) Training Center. The RYA's training courses and qualifications are recognised and respected worldwide. Find more details about our courses, including additional training and career progression courses today.