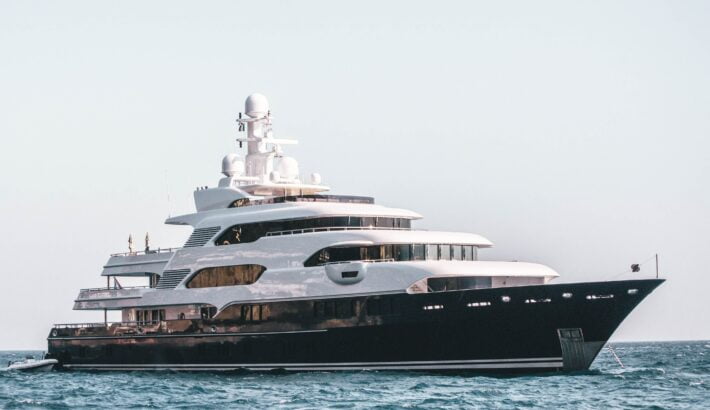 It can be a daunting task to decide whether to further your studies at a university, get a job or take a gap year directly after high school. However, rest assured that you are not the only person who is struggling to decide on what to do. Many teenagers go through the same confusion as they near the end of their matric year.
If you opt not to take the university route, that still leaves you with a variety of non-traditional options for your gap year. Many people opt to push their plans of going to Uni back a year to work, travel, or take courses in a field they enjoy. One popular option tends to be working on superyachts. As a deckhand, steward, stewardess, instructor on a superyacht, you will be paid to work hard and explore the globe, seeing exotic places while acquiring amazing life, work, and social experiences. Finding your first job and its challenges must be considered before you think of heading in this direction as a gap year. Contact us for a chat.
Benefits of a gap year
Maybe the idea of taking a gap year frightens you. Perhaps you believe that you will lose the momentum and determination you have built by not going straight into Uni after High School. However, a study was done by Harvard, which indicates the opposite. According to Harvard's research, students who take a gap year before Uni have a more significant academic career and are less likely to experience burnout.
Activities undertaken during a gap year can differ from person to person. They may take a gap year while doing structured activities tailored to achieving their lifelong dreams and ambitions or even unstructured and tailored to personal pursuits. It is possible to take a year, travel, get a qualification, and turn it into a full-time career in a few cases.
Sounds intriguing, right; well, this is where a non-traditional career path comes in handy— SYSA's primary focus is career progression within the superyacht industry and superyacht training, you couldn't be in better hands.
Working on a superyacht
Working on a superyacht allows you to travel and experience things that no other profession can. On a Superyacht, there is no such thing as a 9 to 5; there is always something to do, and you will spend most of your time outside in the sun.
Almost all large boats are based in the sunnier parts of the world; generally, yachts spend the summer in the Mediterranean before "wintering" in the Caribbean or the United States. It implies that your workplace will constantly be on the go.
What are the first steps to take?
Are you considering a steward/ess position? Background training and experience in any branch of the hospitality industry is instrumental but not required for a job as a steward or stewardess. Click here for more information about this.
Suppose you are interested in the first steps toward starting your career on a superyacht. In that case, It's essential to invest in specialised training, such as our Standard Courses, to properly equip you for a life and career at sea. Besides completing yacht and Offshore courses and training, you will need basic STCW Training, the minimum legal qualifications required to work on any commercial vessel at sea. STCW sets qualification standards for masters, officers and personnel on seagoing merchant ships and anyone working offshore or onboard any yacht in the maritime industry.
We've put together a detailed blog covering all you need to know here.
Career Aboard a Superyacht
Superyachts are large, usually luxury private yachts, owned by some of the wealthiest people in the world. These superyachts require many capable and trained Deckhands, Stewards/Stewardesses, a Captain/Skipper, and other people to run smoothly.
Working aboard one of these is both an adventure and a fulfilling career that is also well paid. SYSA provides the training needed to handle a job aboard a superyacht. Working on a superyacht means that you will be away from home for an extended period. However, you will gain many experiences, meet some great new people and make some extra cash.
Ultimately the skills gained during working on superyachts will come in handy whether or not you decide to go to Uni after your gap year. The leadership, communication and problem-solving skills are invaluable to all your future employers.