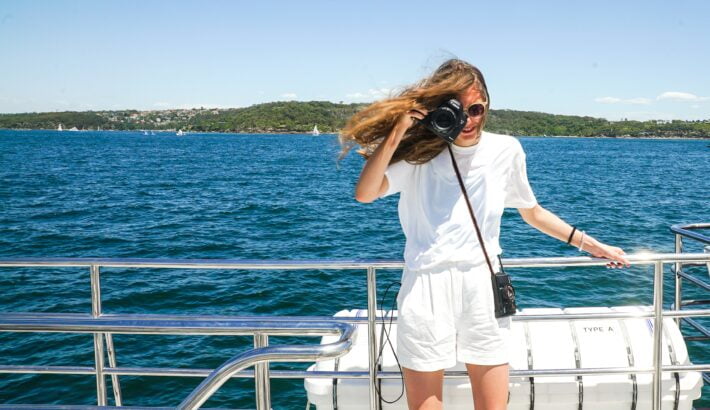 This is becoming an increasingly common question. Nowadays, women don't need to only be in stewardess roles, and more women are moving into the role of deckhands, which is a trend that has changed a fair amount over the years. In the way the media represents the industry, you'll notice that the superyacht deckhands onboard yachts are almost males, but women almost always fill the superyacht stewardess post.
That isn't to suggest that women can't work as deckhands on superyachts!
When it comes to equality issues, society as a whole is changing. Many nations are attempting to improve anti-discrimination legislation, gender equality, and workplace gender equality. We're seeing a lot more women in leadership roles, and there are a lot of media efforts out there raising equality awareness. The super yachting industry is following a similar path. In recent years, there has been a significant increase in women filling male-dominated positions previously.
The bottom line is that captains want personnel that can operate their ship to the best of their abilities. It's also critical to have a wide range of experience and the ability to collaborate effectively. The gender of a potential crew member shouldn't matter.
Can women handle the physical demands as a superyacht deckhand?
Unfortunately, one of the most common misconceptions about women who want to be deckhands is that they aren't physically capable of handling the practical components of the job.
Indeed, superyacht deckhand jobs are physically demanding and necessitate a high level of fitness and strength to perform your duties to the best of your ability. But by taking care of your physical health, including eating a healthy diet (easy when the superyacht chef prepares your daily meals! ), you can improve your physical performance. It's also important to work out regularly – a good mix of cardio and strength training is needed. You'll be on to a winner if you eat well and exercise often.
Female deckhands and mental health
It's also worth noting that the job can be psychologically demanding; the hours are long and often unsociable, and it's frustrating to be mistaken for a stewardess (which happens all too frequently)!
As a female deckhand, you may take care of your mental health in various ways, including obtaining plenty of rest and cultivating strong, supportive connections with your coworkers.
There are also several fantastic online forums where female superyacht deckhands offer each other support and advice.
Advice for female deckhands
Cultivate relationships onboard
When you work as a superyacht deckhand, you will not only be working with your fellow deckhands and other members of the crew, but you will also be living with them 24 hours a day, seven days a week!
As a result, you must cultivate great relationships with your crewmates so that you may work well together and have fun! On and off the boat, look out for each other. Onboard wellbeing is frequently an afterthought, and it deserves more attention. Being upfront and communicating with your team members should be encouraged if you're having trouble.
Additional advice: If there's another female deckhand on board, buddy, up with her, you'll appreciate the support!
Love what you do
Like the famous saying, do what you love and love what you do. A good attitude and a strong work ethic are two of the most sought-after and valued qualities of a superyacht deckhand.
The idea is to get right in; be the first to volunteer your services wherever they're required – including in the Stewardess department if the team needs an additional pair of hands – and go about your daily chores with a grin and a desire always to be doing more and doing better.
This positive attitude and can-do attitude will undoubtedly be noticed by other, more senior members of the crew, and will not only boost overall team morale but will also put you on the radar for future opportunities. You may even find yourself progressing to become a bosun or even a captain one day!
Be financially savvy
You've just been handed a once-in-a-lifetime chance to save some money while still young and healthy. Remember to put money aside as you go and seek financial advice from the professionals. Enjoy life at the moment but also have a long term outlook.
Never stop learning
Your education as a deckhand doesn't end once you've completed your training; in fact, your first year as a qualified deckhand is the most important learning experience you'll ever have!
Pay attention to what you're expected to do in your role and aim to improve on the abilities you learned during your superyacht deckhand training. Always inquire if there is anything extra you can do or learn!
Super Yachting South Africa offers various courses for aspiring deckhands and more advanced courses to further your skill set. Our Career Progression courses can help increase your desirability and prospects for advancement in your job.